Annual Jane Austen Birthday Tea

Assorted Delicacies and Diversions

Saturday, December 15, 2018
2:00 pm – 4:00 pm
Free for members, $5 for visitors

Friends' Meeting House
4836 Ellsworth Ave
Pittsburgh, PA 15213
Please bring a sweet or savoury to share. (Some of our members are gluten-free.) We will have a birthday trifle for Jane.

We will be continuing our celebration of the 200th anniversary of the publication of Northanger Abbey by reading the following scripted selections from the novel: Catherine & Isabella and the two young men from Chapter 6; marriage versus dancing from Chapter 10; Blaize Castle from Chapter 11; the walk to Beechen Cliff from Chapter 14; and Henry Tilney's Gothic Parody from Chapter 20.

This is a member driven party, and Jane would be very much pleased if you came prepared to read your own favorite excerpt to the group!

~ ~ ~ ~ ~ ~ ~ ~ ~ ~ ~ ~ ~ ~ ~ ~ ~ ~ ~ ~ ~ ~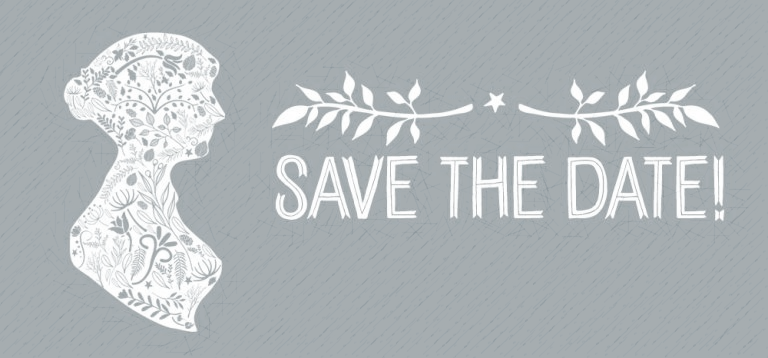 February 23, 2019 – 1:00 PM
Northanger Abbey movie and discussion
Sayre Greenfield & Linda Troost

Pitt-Mervis Hall
3950 Roberto Clemente Drive, Pgh, PA 15260

March 30, 2019 Evening
An Evening with Jane: Dinner, Performance and Masquerade Ball

Twentieth Century Club
4201 Bigelow Blvd., Pgh, PA 15213
A Formal Dinner and Regency Masquerade Ball, with " A Conversation with Jane Austen !"

Debra Ann Miller portrays Jane Austen in a visit from the autumn of 1815. Drawing from her letters, juvenilia, and novels, this 45 minute performance delves into her personal life as Jane Austen speaks about her childhood in Steventon, her brothers and beloved sister Cassandra, and her writing.

April/May TBD 2019
One more literary based, informal meeting



October 4-6, 2019
JASNA National Annual General Meeting (AGM)
Williamsburg, VA